What are free optin's & where to use them on your website
Maybe you've heard of "Optins", "Optin Forms", that you should have a free "optin" but you might not be sure what an optin is?
Maybe you do know what an "optin" is but you haven't explored all the different places you can have optins on your website?
In this video & blog post, I am going to take you through three different things…
1. What is a free optin's & how you can use them?
2. Different types of optin's.
3. Where to place the different optin's on your website.
Let's begin with the first…
1. What is a free optin & how you can use it.
A "free optin" is basically a form that you have on your website, that someone fills to give you their email address in return of getting something valuable (for example a free course, PDF, webinar etc.)
Once you have their email address, you can then send them the piece of value. You know have their email address to serve and help improve their life with.
See the example below…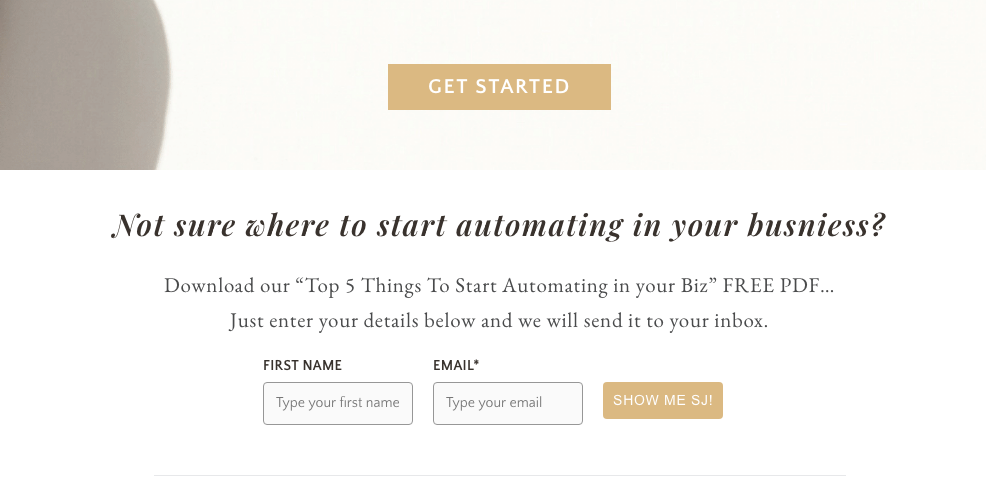 2. Different types of optins.
There are mainly four different types of optins:
+ FREEBIE – Course, webinar, Tamplate, PDF fact sheet.
+ NEWSLETTER – For the contact to receive updates of what's happening in the world of Facebook, Instagram… (This is not a place for you just to share what's been happening in your world, people want value and for you to help them!)
+ NOTIFICATIONS – Gotta weekly podcast or vlog? Give your contact the opportunity to be notified every time a new episode is released!
+ PRICE LIST – Don't put your prices on your website, instead, get your potential client to enter their details in return for your goodness. That way you can take them through a sales funnel and really woo them with your awesomeness.
*Important to remember – only send your subscriber what they have signed up for. If they have signed up for a free PDF and then you send them your weekly podcast email notification, they are going to unsubscribe because you're sending them stuff they didn't sign up for. 
Keep the content relevant and be up front and communicate what it is people have signed up for. You will always get unsubscribes – that's fine. But make sure you're sending people stuff that they have signed up for.
3. Where to place the different optins on your website.
You can place them in a pop up box on the home page or different RELEVANT places on your website…
On your home page like the first picture I showed you. <<<< This is prime real estate on your website and always the winner!
On your blog archive page…
On your "Get Started" or "Price List" page…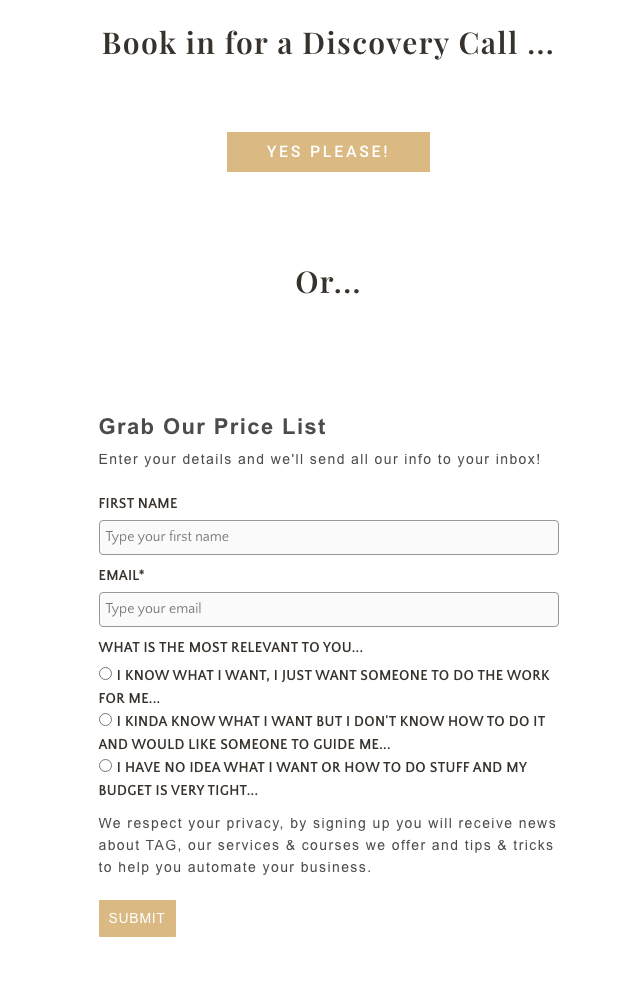 Remember – Be super honest about what it is you're going to send them! Let your emails then be congruent with the offering and your contacts will love you!