Hi, Welcome To The Automation Girl
We help automate the backend of your membership &/or online business, so you can focus on doing the things you love.
If you're ready to grow and scale your membership or online business & want a team that comes alongside you to help you manage the "backend" of things, keep reading…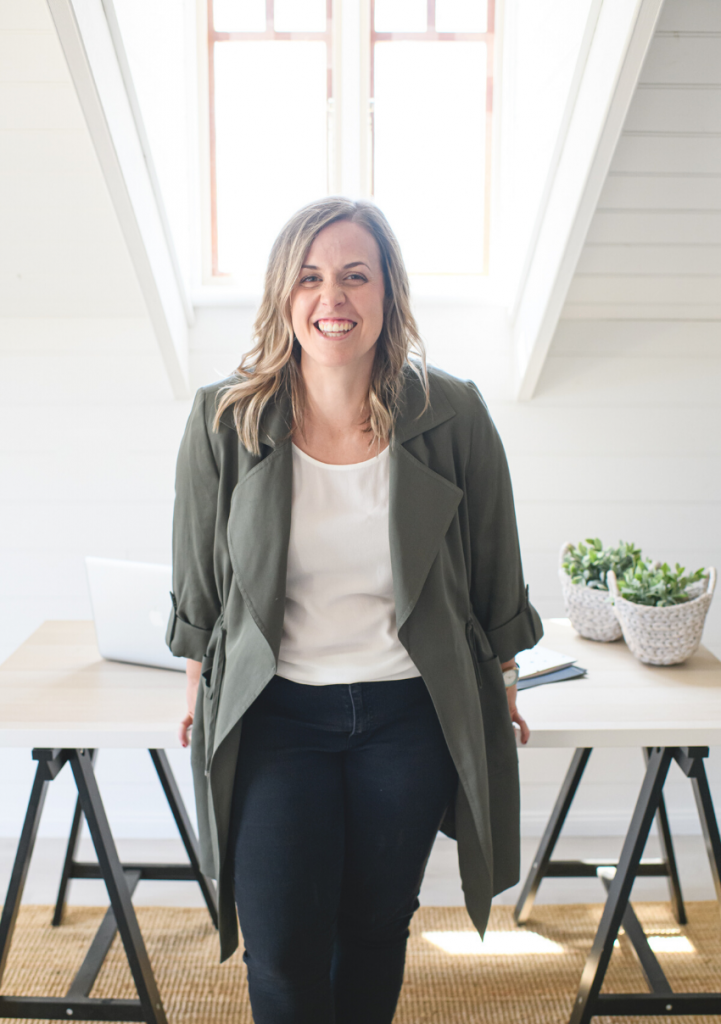 I get what it's like to run a membership business & online business, after having one for several years.
It can get to the point of feeling very overwhelming when you are trying to do everything yourself…
Having customers emailing you because they can't "log in" or have forgotten their password.
Then theirs managing their subscriptions, upload & sorting out monthly content, sending out newsletters, etc, etc.
Then there's working out how to put automations together…
Did we even mention keeping on top of your everyday marketing?!
Maybe you've gotten to a point where you're ready to start outsourcing some of these tasks but the thought of building your own team keeps you up at night with anxiety.
Figuring out where to begin with setting up automations & systems to help take the weight off can seem daunting and if you look at another DIY course you're going to SCREAM!
Finding an affordable solution for your business seems impossible...
But, imagine there was a personalised service where you paid one monthly affordable fee but get access to a variety of membership & automation experts ready to work closely with you & your business to help take the pressure off.
(Don't worry, we still do "one-off" projects too…)
Impossible, we think not!
If we haven't met, I'm SJ.
An online business-loving automation extraordinaire that loves to see people's dreams come to life without them losing theirs!
After founding a successful membership people started to ask how I did it, so I created TAG. Then things started to get really serious when people started to ask me if they could hire my team.
So our services have developed from setting up the automations to also, providing an ongoing service for membership & online business owners to help take the pressure off.
I wanted create a service that will help growing membership owners but without loosing the quality of service.
Educate +
Simplify
+ Quality + Value
Sounds great, but how do we do this?
You can pick from an "A la carte" menu of what pains you the most to do in your business, and have us do them for you on a monthly basis or go all in from the get-go and give us the reigns of everything.
How it works…
(If you want to or if you just want to do a "once-off" project…)
We look into your membership to see if we can improve what you've already created and might suggest set-up of the following things…
Automating eCourse Delivery & Memberships Access on your Website with Enticing Emails.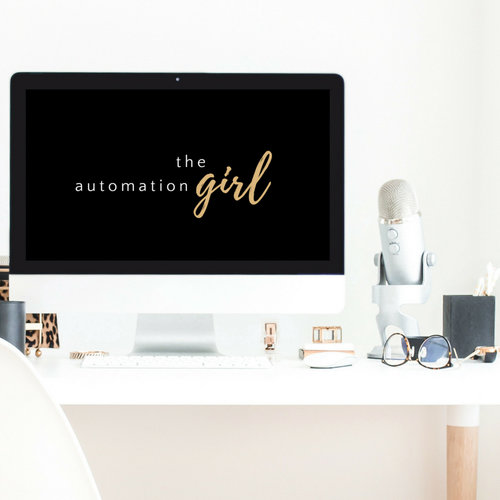 Setting up Podcast Shows & TV "blog" Shows with Automated Guest Bookings…
Setting up New Customer on-boarding Automations for Memberships, website & service based businesses.
Setting up Automatic payments, Membership & eCommerce sites.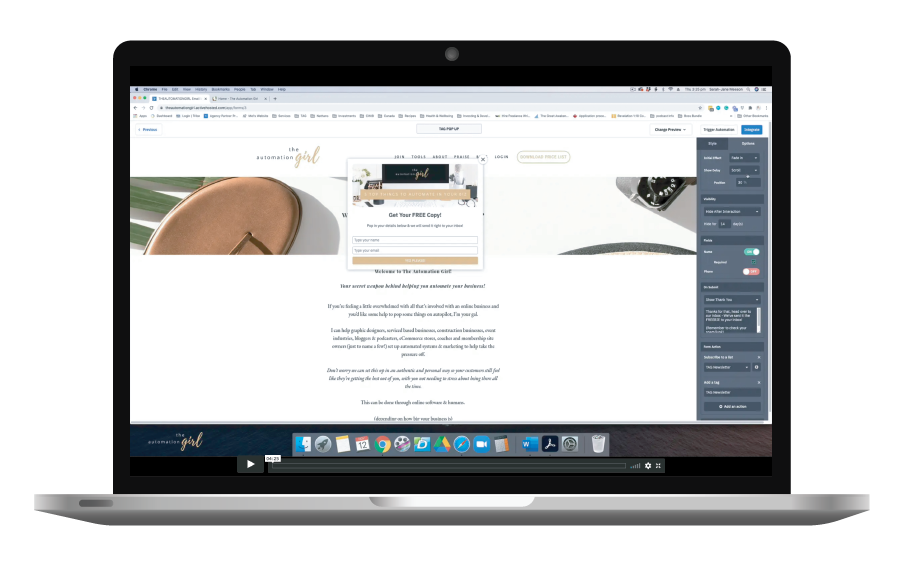 Set up Opt-in Forms, Follow up and Nuture Emails for you free give-a-ways, Webinars & Events.
Helping you with general Automation's, Systems where we think improvements can be made.
The On-Going support…
Personalise your service choose from the following or pick them all…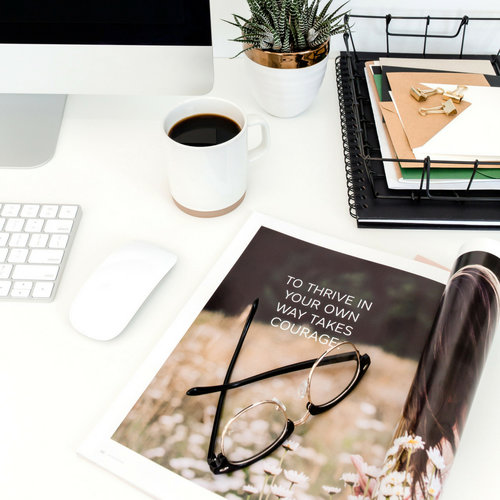 Sending out your Weekly Community eNewsletter
Uploading your monthly Membership Content (eBooks, videos, workbooks), Emailing Members of new content.
Managing customer inquiries & subscriptions.
Know your numbers – Monthly Report.
Strategies on minimising churn rates.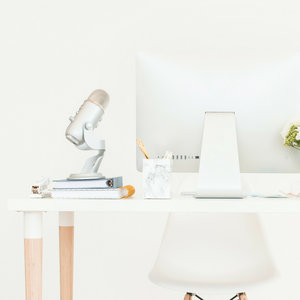 If you have a one-off course you're wanting to get uploaded to your website, we can do custom quotes and one-off service to help your needs.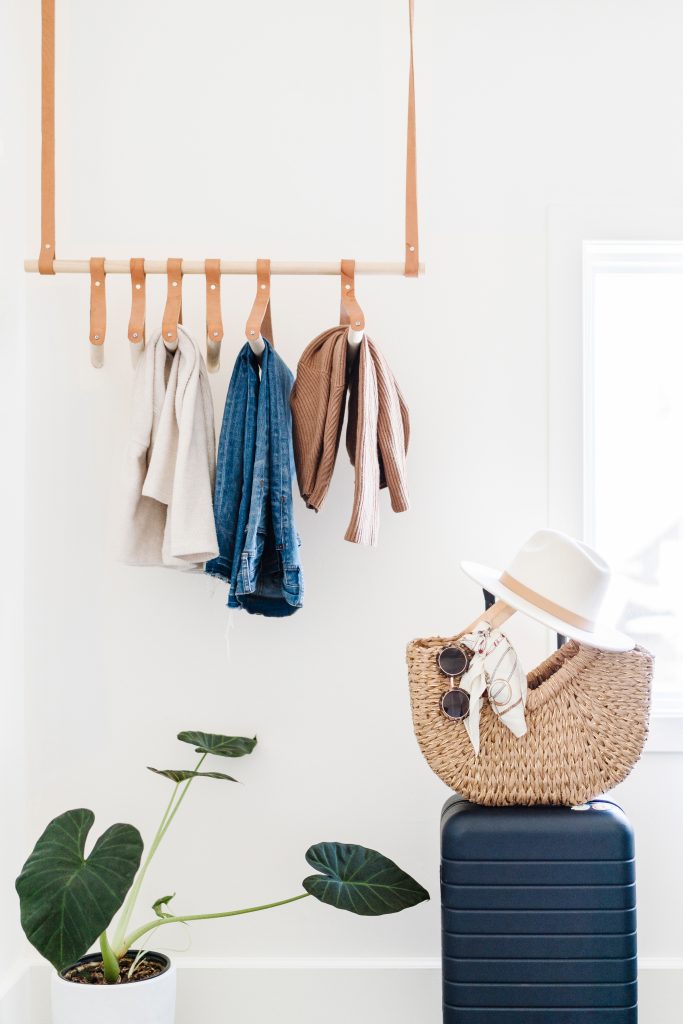 Want to know what tools I use in & to build my membership biz?
Go check out my recommended products…