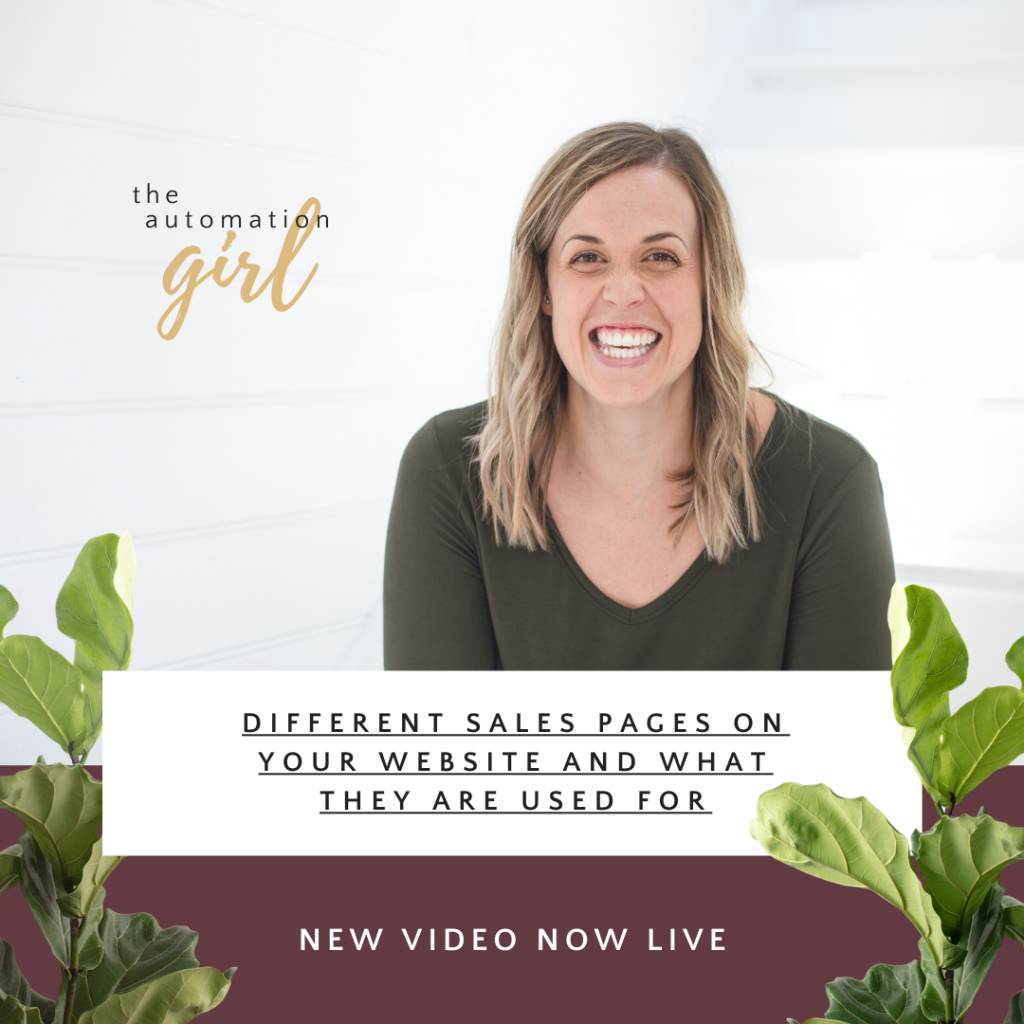 Different Sales Pages On Your Website and What They Are Used For
On today's video, we're going to talk about today is different types of sales pages and where to put or use them on your website.
First, The Landing Page – A landing page is a basic page that people landing on that's not your home page or a blog post. And they simply land on it, hence the name.
For example, if you have a free webinar, give-a-way, quiz, free course, that you want people to sign up for. You would set up a landing page instead of sending the person to your home page. This page only has the details on it about the free thing you're offering. These pages are also known as squeeze pages. You would typically have on there a heading with a pic or a video sharing what the freebie is. Info about what transformation the customer will get by signing up for your freebie, the sign-up form that's linked to something like Active Campaign or MailChimp, and any testimonials.

Second, A product or Service Page – This is a page that tells your customer details about your course, service, product, membership. You might have it linked directly to your cart with buttons on the page, you might ask people to join a waitlist if it's a membership sales page, you might ask people to book in for a chat or download your price list.
Third, Discovery Call Page – This is a basic page, where you just have details about how your process works and an online calendar embedded. On this page you're simply selling them the appointment, not the product or service.
These are three basic sales pages that you can have your website, they all have their purpose, and when set up correctly with great copy (the words on the page) they will keep serving you and your business for the long term.
I highly recommend if you're not sure what to write on a sales page to engage with a copywriter that will provide the words for you to pop on your pages.