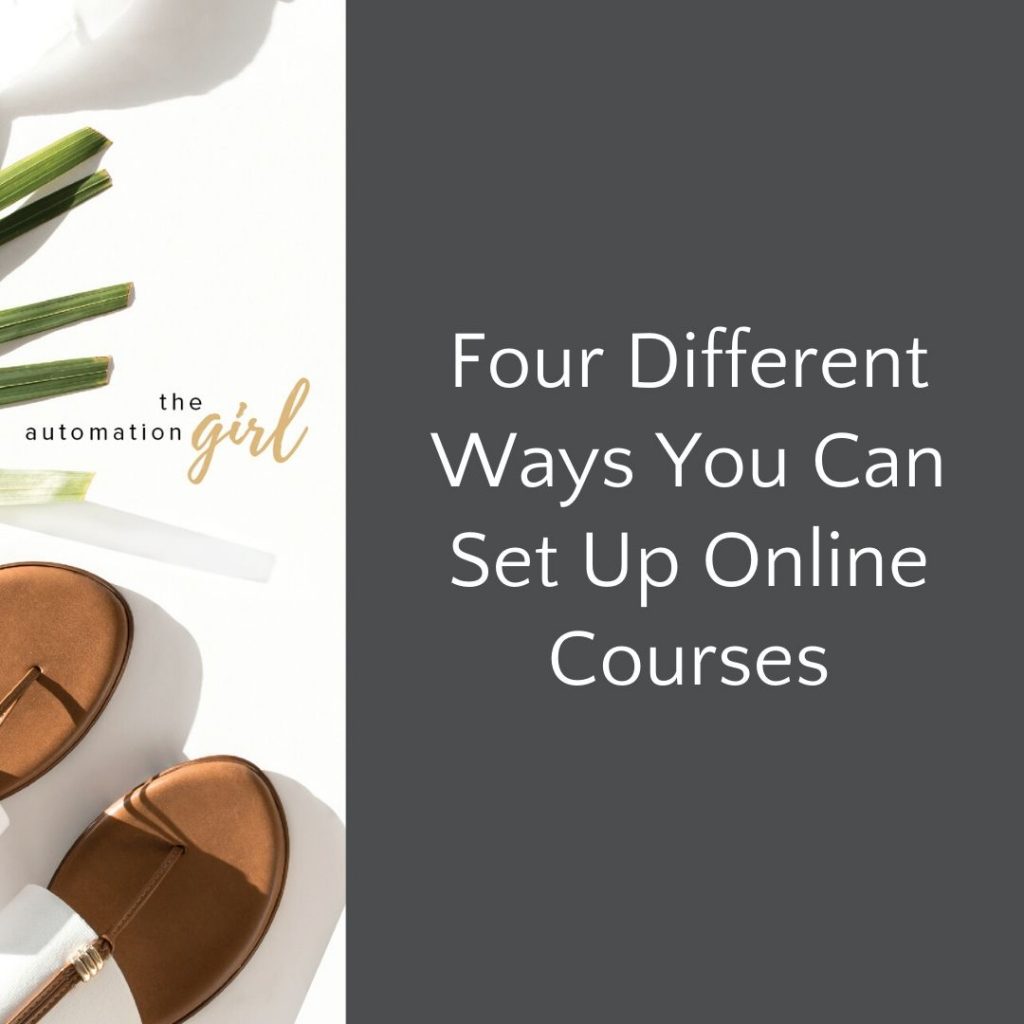 Four Different Ways You Can Set Up Online Courses
SJ, What are the different ways I can set up online courses and how can you help me set them up? The main two questions I have been asked this week…
I am so excited that business owners are really trying to think outside of the box of how they can make their businesses more robust by the way of having their courses or workshops online.
There are different options for each question depending on your situation, what you already have in the way of websites and if you want to learn how to do it yourself or if you want someone to do it for you.
Here are four different options for setting up an online course…
Option 1 – Low Budget – If you don't have a website or want something very easy is TEACHABLE. It's free to set up and you can get your content on there straight away.
Option 2 – Medium Budget – If you have a WordPress website and you want a long term investment, is a plugin called LEARNDASH. You can use this on its own or take payments through WooCommerce.
Option 3 – Big Budget – If you want to spend that little bit extra and have an all in one solution then KAJABI or 10XPRO.IO.
Option 4 – Super Tight Budget – With a WordPress website use the free plugin ULTIMATE MEMBER with WooCommerce to take payments and create your courses through pages on your website and Ultimate Member will create profiles for your students to log in.
That gives you some options to research and decide what's right for you.