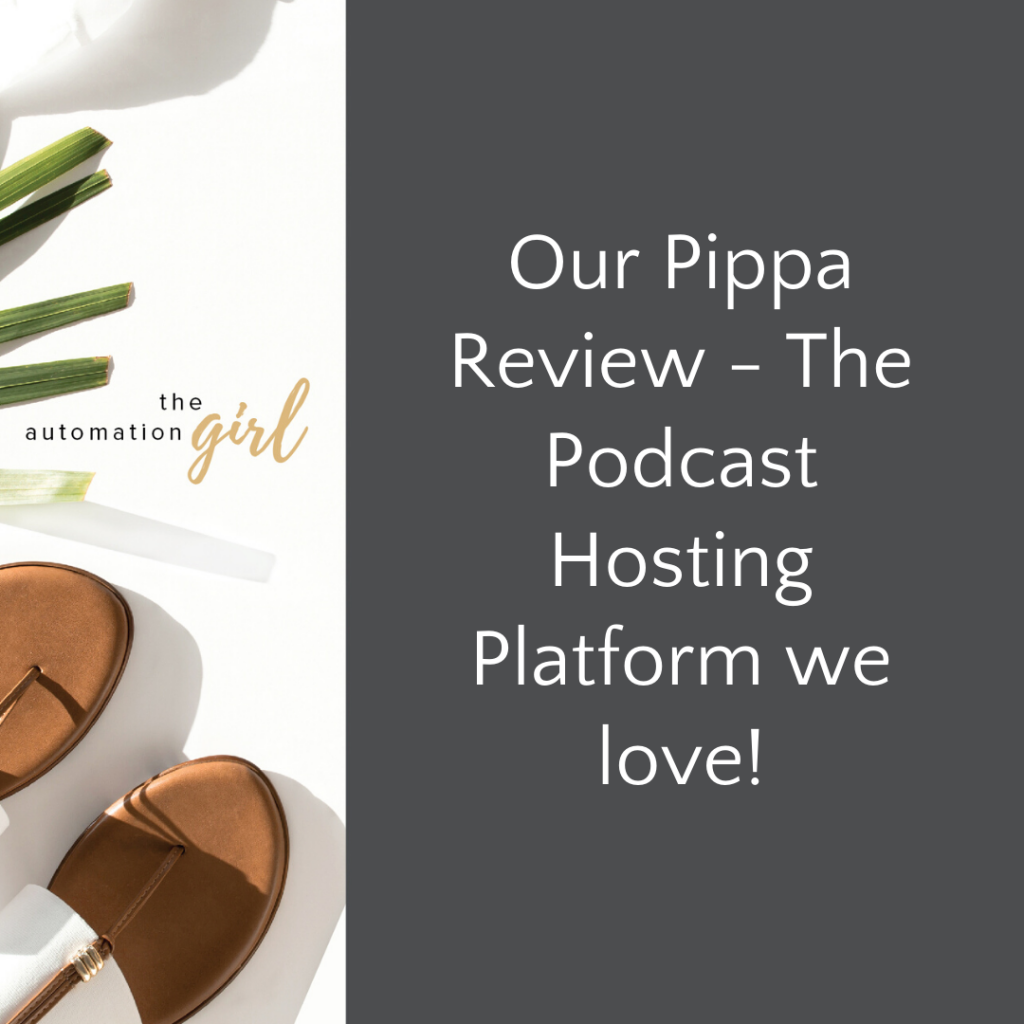 Our Pippa Review – The Podcast Hosting Platform we love!
Pippa has now changed name to Acast. Everything else is still the same apart from the name :-). If you're thinking of starting a podcast show or would like to learn how a podcast hosting platform works this video is for you.
I take you through a review of Pippa the podcast hosting platform we love using and the different aspects of the platform.
If you have questions feel free to send them through to hi@theautomationgirl.com