Your secret weapon for simple, streamlined and stress-free business success on autopilot.
You're an ambitious female business owner ready to use your skills to pay the bills and make the world a better place.
Every single second of your day counts. Especially when you're on the clock, investing everything you've got into building and growing your business.
… Which is why it can feel so jaw-grindingly frustrating to waste hours every day (and your talent!) on the same old annoying, repetitive tasks that keep you buried, busy and burnt out. Client onboarding, email marketing content, subscriber management, course creation, payment chasin' … bleugh, will the boring bits, pieces and repetitive tasks never end?
Happily devoting your days to dream-chasing, goal-getting and world-changing actions, activities and adventures.
Squandering your precious time stuck responding and reacting to the same emails, enquiries and administrative nonsense on repeat.
And you're probably wondering, "When will I actually get a chance to work on the things I truly love?"
What if I told you that you were running your business the HARD way?
That instead of sailing smoothly across the Aegean Sea in a luxury cruise liner designed for comfort, adventure and exploration, you were trying to paddleboard against the tide during a hurricane – with only half a broken paddle to your name.
'Cause if insanity is doing the same things over and over again yet expecting different results ...
… Then there's no doubt you're totally beginning to feel like you're losing your mind drowning in the nitty gritty details of running your business.
But what if you could banish the boring stuff bogging down your business … and maximise your productivity, efficiency, effectiveness and results while you were at it?
And, best of all, you could do it yourself in a way that was refreshingly EASY?
Meet your time, sanity and success saviour:
The Automation School is your digital destination for mastering the methods of automation to transform those time-sucking tasks you hate into effortlessly streamlined systems that do your hard work for you.
Designed to be purposefully progressive, The Automation School evicts the overwhelm of doing it all yourself by slowly levelling you up and taking you from beginner to master.
Each month, you'll unlock a new themed online automation bundle that's ready to rock, roll and guide you through setting up a shiny new automation for your business. And, inside each bundle, you'll find the exact strategy and structure you need to set up your automation.
Automations are systems, structures and processes you can set up (once!) to support your business behind the scenes (forever!)
They're awesome because they allow you to take control of those annoying, repetitive tasks that bore your brains out and keep you from working on what you're really passionate about.
Delivering free content (like ebooks, PDFs, videos and tutorials) to subscribers.
Responding to customer service requests (which means happier customers, better reviews and a community that can't wait to rave about your brilliance).
Welcoming new subscribers (so they immediately feel a connection with your brand).
Sending booking and appointment reminders (so you're never left hanging!)
Delivering electronic price and info kits (without wasting your time walking your potential leads through your offerings yourself each and every time).
Collecting reviews and testimonials (that cement your genius and convince new leads they need you in their life).
Building a relationship with your leads with regular email marketing (that takes the stress out of content creation).
Storing important dates (like birthdays and anniversaries) and treating your customers to special messages and gifts.
Effortlessly onboarding new clients (so your project runs smoothly, and they feel wholeheartedly cared for).
Learning how to create automated eCourses that your students can't get enough of.
Setting up up-front payment systems (that get you paid faster and easier than ever before).
Creating automated intakes and enrolments that simplify your coaching, membership, or eCourse administration.
Generating repeat business with email prompts (that turn one-off customers into loyal buyers that can't get enough of you).
Effortlessly managing your team in Trello to stay on top of your project management.
Converting abandoned carts into sales (so you're converting more visitors – without investing any extra effort!)
Automating your podcast guest sequence to easily collect informa- tion and resources without wasting hours of your time.
Now, can you imagine how much time you'd save every single day if all of this was automated for you?
But not only that, automating those finicky, fussy tasks allow you to:
Focus on the things that truly light you up (so you can love what you do again!)
Create a business that supports your dream lifestyle (y'know, where weekends, holidays and adventures are more than just mere myths 😉)
Accelerate your success by working within your zone of genius (on the things you're passionate about and great at).
Build deeper and more meaningful connections with your audience (by showing up for them when they need you the most).
Increase your conversions by having a business built to effortlessly support your sales.
Create a brand that presents as polished, professional, responsible and reliable from every angle and interaction.
Did you know 80% of top-performing companies use marketing automation?
So why does automating your business feel so soul-crushingly overwhelming?
If you're here, then you've might've tried to automate before.
Congrats. But also, condolences. 'Cause it ain't easy, right?
So maybe you attempted to set up some email marketing  …
but tapped out when you couldn't figure out how the hell to get your website to 'talk' to your email marketing software.
Or perhaps you tried to create an autoresponder …
but somehow got stuck in an infinite time-loop with somebody else's autoresponder (and ended up shutting it down for the safety of the universe at large).
Or maybe you had no clue what plugins, software or tech
prowess you needed to get started. … So, y'know, you didn't get started.
In any case, if automating your business feels scary, confusing and straight-out stressful, you're not alone.
Which is where The Automation School comes in.
The Automation School will teach you how to:
Take control of the repetitive everyday tasks draining your time and sanity.
Make sales while you sleep (or stroll the beach, play frisbee with the kids or sipping chardonnay on the verandah).
Contact your leads and clients at the right time with the right information (without having to be there 24/7).
Master relationship-building to cultivate an audience that's primed to buy and ready to invest in your offerings.
Become the automation expert your business needs to grow, level up and succeed.
Get your membership or eCourse looking FAB on your WordPress website
You'll love The Automation School if:
You're ready to ditch doing things the hard way, and embrace a more effortless, easy and aligned path to success.
You're an established female entrepreneur, solopreneuer, small business owner or freelancer ready to success-proof your business systems, processes and foundations.
You want to prioritise your client experience and provide a service that positions you as a pro.
You're passionate about creating a business that changes people's lives for the better … without sacrificing your dream life, lifestyle and success.
Inside The Automation School, you'll get:
Your own personal online learning dashboard and portal you can access anywhere, anytime with just an internet connection.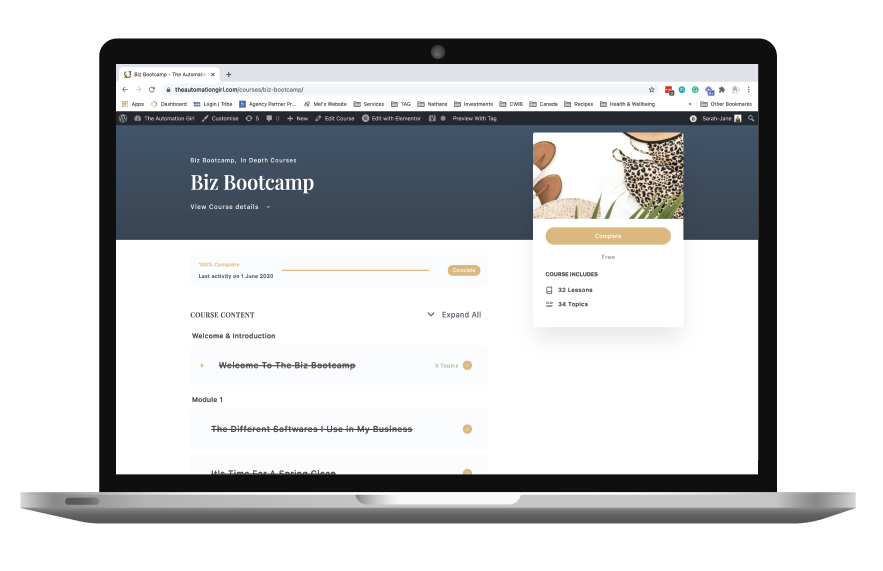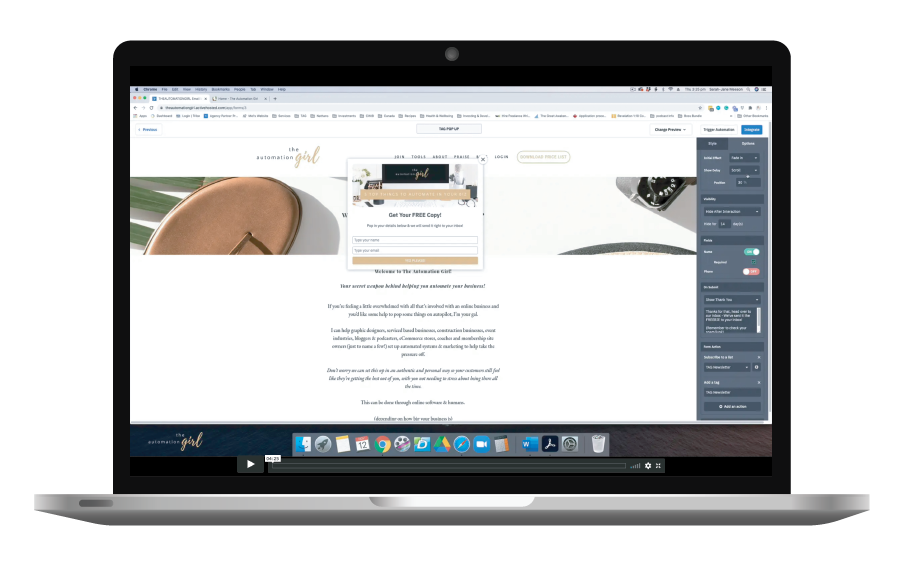 Step-by-step Instruction Videos
Your own personal online learning dashboard and portal you can access anywhere, anytime with just an internet connection.
Your own personal online learning dashboard and portal you can access anywhere, anytime with just an internet connection.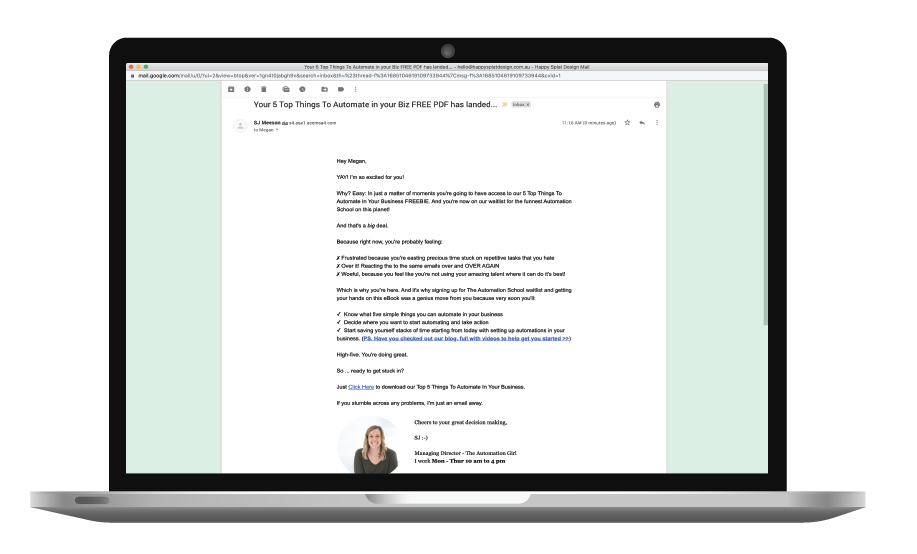 Step-by-step Instruction Videos
Your own personal online learning dashboard and portal you can access anywhere, anytime with just an internet connection.
Your own personal online learning dashboard and portal you can access anywhere, anytime with just an internet connection.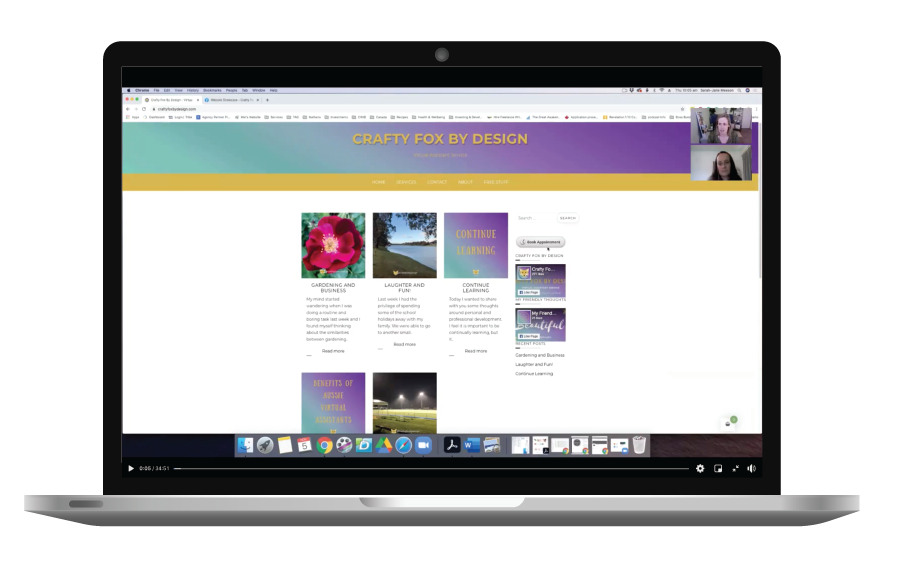 Step-by-step Instruction Videos
Your own personal online learning dashboard and portal you can access anywhere, anytime with just an internet connection.
All bundled up in an easy-to-digest (and action) e-parcel each month.
Month one: Automation spring clean.
Month two: Automation foundation.
Month four: Managing Your Team. Trello foundations and set up.
Month three: Automation your free Opt-in. Plus Bonus.
Month five: Setting up your automated calendar.
Month six: Automating your payments.
How-to set up an automated eCourse on a Wordpess website
with Tribe-led ongoing content.
Monthly Payments $55.00
Pay each month
Yearly Payments $55.00
1 Month Free